WUT Sets Up a Branch in Japan and Offers Two Undergraduate Majors
WUT Sets Up a Branch in Japan and Offers Two Undergraduate Majors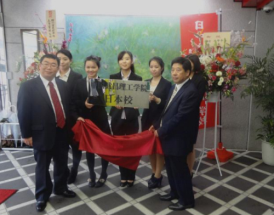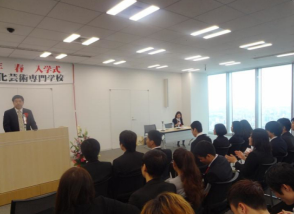 Zhongnan Online Apr.8th------In the afternoon of April 6th, the Japan Branch of WUT held the opening ceremony in Osaka and signed a cooperation agreement with the School of Arts and Culture of Japan and China, both sides agreed to set up the Japan Branch of WUT in the School of Arts and Culture of Japan and China and offer two undergraduate majors: the Chinese language and literature and the Oriental traditional musical instruments, the period of schooling of both two majors are four years, WUT will send teachers to teach the courses. It is understood that this is the first time in Hubei colleges and universities to set up a branch abroad.
Professor Zhao Zuobin and the principal assistant professor Peng yuanjie of WUT and so on attended the opening ceremony. Zhao Zuobin said " the establishment of the Japan Branch of WUT is a milestone in the history of the development of the school, the school will increase the numbers of teachers, I sincerely hope that our cooperation can achieve fruitful results, and make greater contributions together for the education of China and Japan."
WUT has always insisted on open education strategy, and continue to strengthen exchanges and cooperation with overseas universities, further expand school space through "going out and bringing in". The school has a wide range of exchanges and cooperation with the well-known colleges and universities of more than 20 countries, such as America, France, Japan, Korea, Singapore, and Italy and so on. At the same time, the school has sent more than 1000 students to study abroad. The school principal assistant professor Peng Yuanjie said, "WUT will establish more than 10 offices abroad, which are responsible for recruiting overseas students. We want to internationalize teachers, students, student employments and scientific researches, introduce foreign advanced educational mode and teaching methods, and make WUT be a first-class private university."