The Principal of the Australia International Senior High School of Shanghai Visit WUT
The Principal of the Australia International Senior High School of Shanghai Visit WUT
Zhongnan Online Mar.14-----Recently, the principal Lu Xian and the dean Zhang Kunshi of the Australia International Senior High School of Shanghai visited WUT. The vice president of WUT Ms. Lv Jiayan met with the principal Lu Xian cordially. She introduced the development status of WUT, the programs of foreign cooperation, the achievements of the school, and reached a preliminary intention on the cooperative projects of the two schools.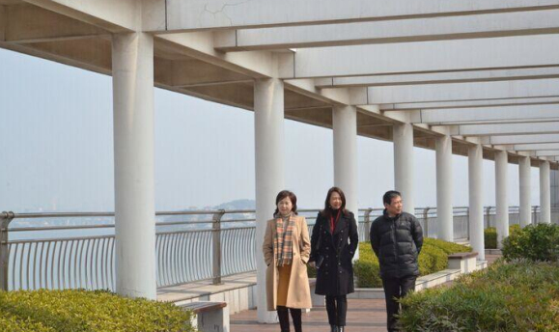 After the tour of the campus and the library, which was accompanied by the president Lv, the principal Lu Xian said with a deep feeling "the unique educational philosophy, the excellent faculty, the advanced educational facilities, and the excellent results let me feel shocked and benefit a lot, I think it's a worthwhile trip."
The Australia International Senior High School of Shanghai as a entrance examination center in East China, which is only authorized to open the courses of senior high school of Australia (WACE), the school relies on the strong international education resources of the government of Australia, excellent teachers to ensure the quality of teaching, at the same time, the school pay attention to the cultivation of students' innovation ability, so that everyone who choose the Australia International Senior High School can graduate, the results of the "college entrance examination" recognized by more than 5000 universities in the world, which can make a seamless connection to the world famous universities.